About Yarrive
Yarrive offers a better alternative: Interactive methods and a playful approach rather than dry memorisation of facts and tedious lecture-based learning. The focus is on you as you prepare for your moped license exam – on your smartphone, tablet or desktop.
1
Download the app and link it to your driving school.
2
Enjoy interactive and individualised learning with Yarrive.
3
Pass the exam and hit the road.
Knowledge
Rigid study programs are outdated.
Individual learning plans: Yarrive gives you control.
You can enter the date of your exam or how much time you want to take for your preparations. Yarrive does the rest. The app compiles an exciting learning plan with alternate learning and training units.

You study according to the spaced-repetition learning method, making your preparation for the driver's license exam effortless.
Watching, listening, active participation.
In-depth understanding leads to long-term learning results.
We have simplified the material as much as possible: Yarrive explains the content of the Class AM driver's license material intelligently and descriptively. Video, audio, photos, text and interactive methods complement each other – producing quick learning results.
Memorisation can take many different forms.
Memorisation can take many different forms.
Complete fill-in-the-blank texts, assemble traffic signs, evaluate specific traffic situations – each chapter solidifies the learned material with mini-games.
Spaced repetition instead of binge learning.
Dry memorisation of facts is obsolete.
Learning with the spaced-repetition principle means: You automatically go through what you already learned. Yarrive knows what you know. And what you don't know yet, you'll soon know due to targeted repetitions.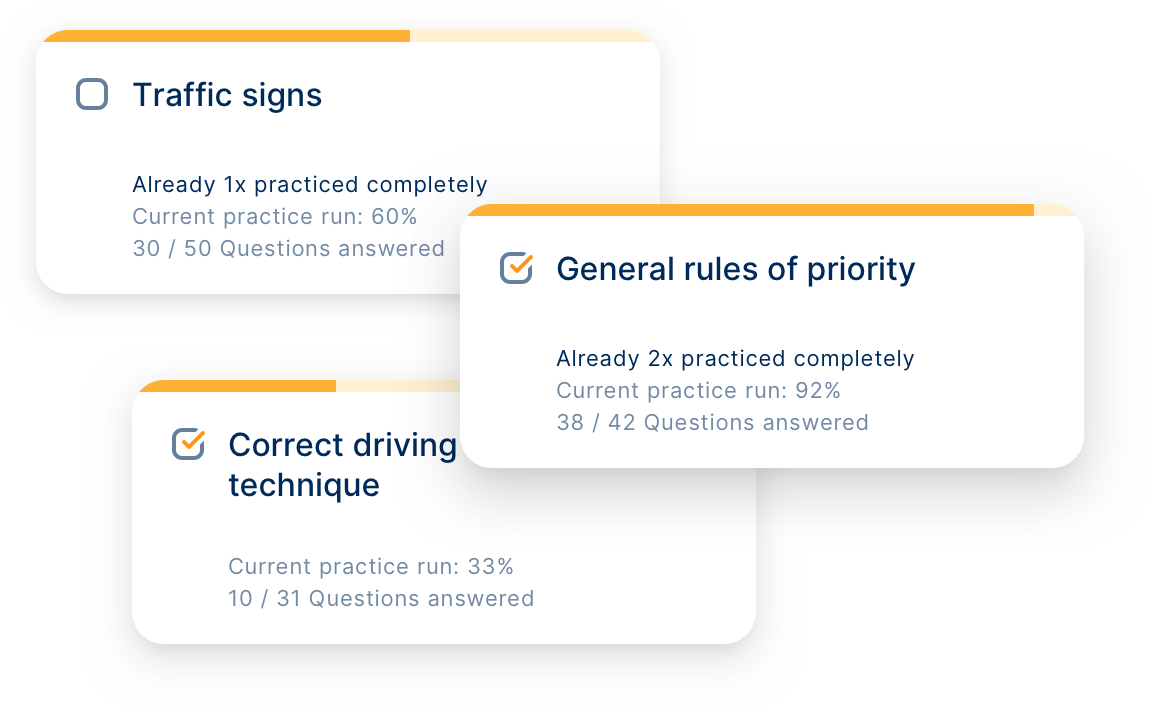 Your optimal moped license workout.
Train when and what you want.
Select individual or multiple chapters for active training. Yarrive always gives you the best overview of your knowledge as you receive detailed evaluations.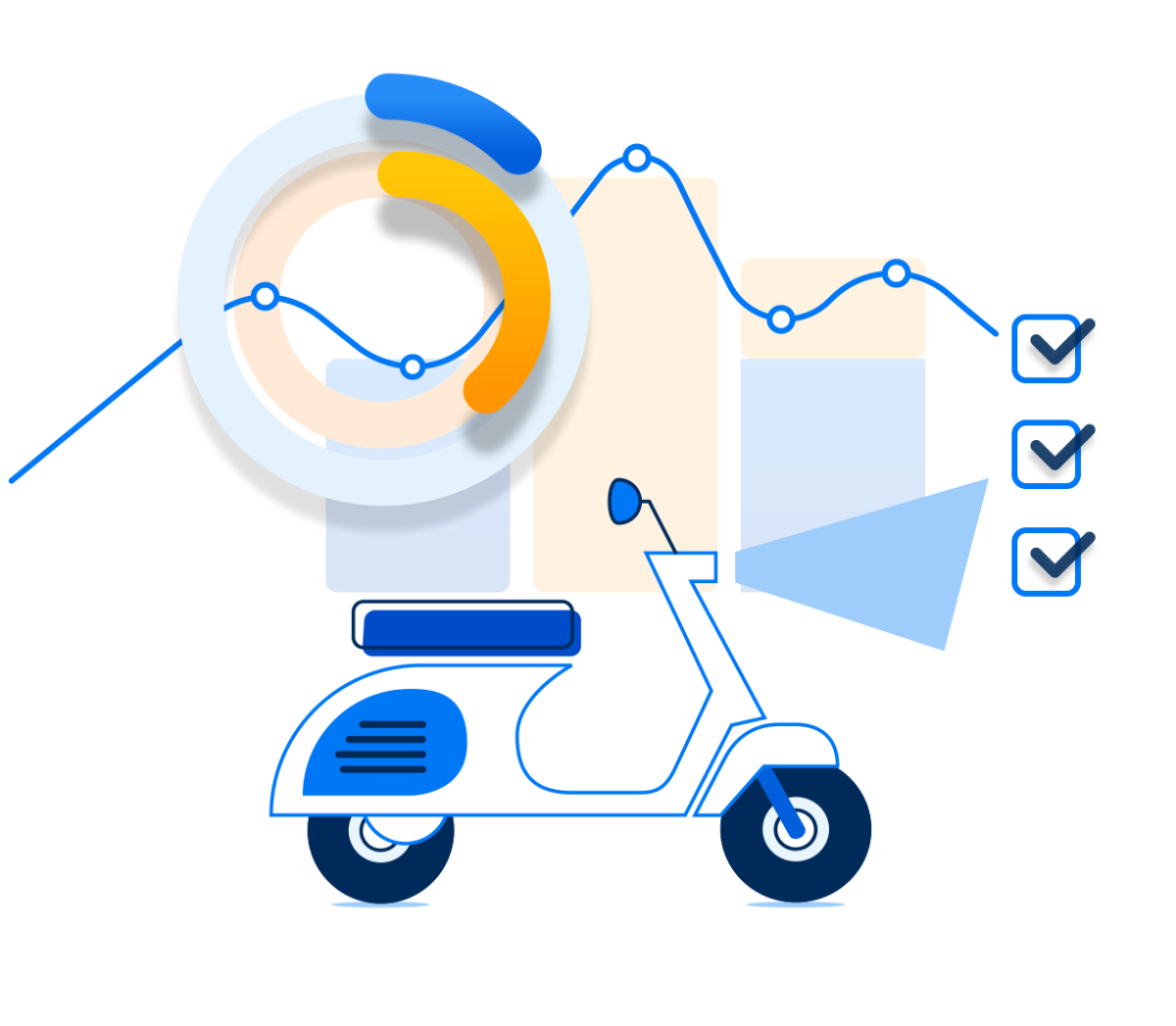 Take a test exam.
When you feel ready, Yarrive lets you take a test exam. This mock exam is not a random test of your knowledge. It is a real moped license exam but performed on your own screen. It precisely follows the actual exam concept – in regard to extent and procedure. There is no better way to prepare for your exam.
Games
Playful preparation for your moped license exam.
The difference between fad and fun.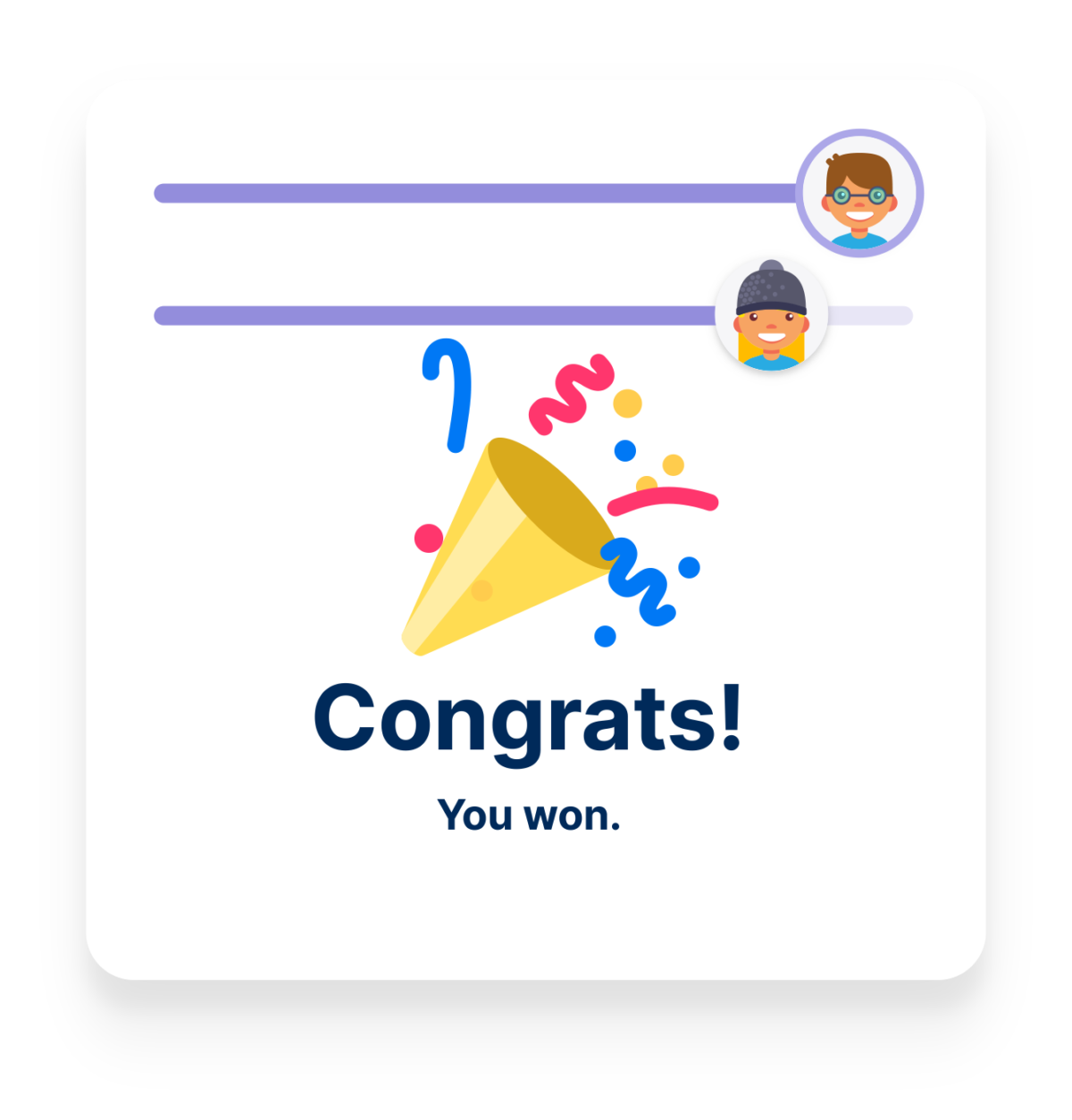 Beat your buddies in a knowledge duel.
Yarrive is not a one-way street. Add your friends as buddies. Chat with them and challenge them to a knowledge duel. Who has more drive?
You have the license to win.
In the live quiz.
Excuse the pun. There is one thing we certainly don't need: boredom. Live quizzes are exciting and fun – at the driving school or online.

Everything at a glance
Your driving school in your pocket.
Any news on your driver's license course? When is your next appointment? How many course units are still open? Find out everything you need to know with your Yarrive app.
Overview of the most important features
Yarrive is your all-rounder when it comes to practising for your driver's license.
Rapid success due to the spaced-repetition learning method
Interactive learning methods
Variety instead of dull memorisation with a varied pool of methods
Regular training sessions
Practice exam questions with alternate methods
Just like at the driving school or in the actual exam
Who knows more and who will reach their goal quicker?
Fight for first place in the live quiz, collect points and win!
Learn together with your buddies in the respective course
Yarrive supports web, Android and iOS
All functions in one system including interface options
Suitable for desktop, tablet & smartphone
Individual personalisation
Adapt the appearance of the app and course content to your own requirements
Create exclusive presentations and stream onto a beamer/participant consumer device
Easily share information such as appointment changes
Create your own quizzes for participants with interactive integration
Always keep the learning progress as well as detailed evaluations in view
Simple and interactive design of online courses, consistent overview of attendance
Our partners
We bring Yarrive to the street.
Yarrive is offered in cooperation with select driving schools and will soon also be available at yours.
Just ask your driving school staff!
Contact
Interested? We are there for you.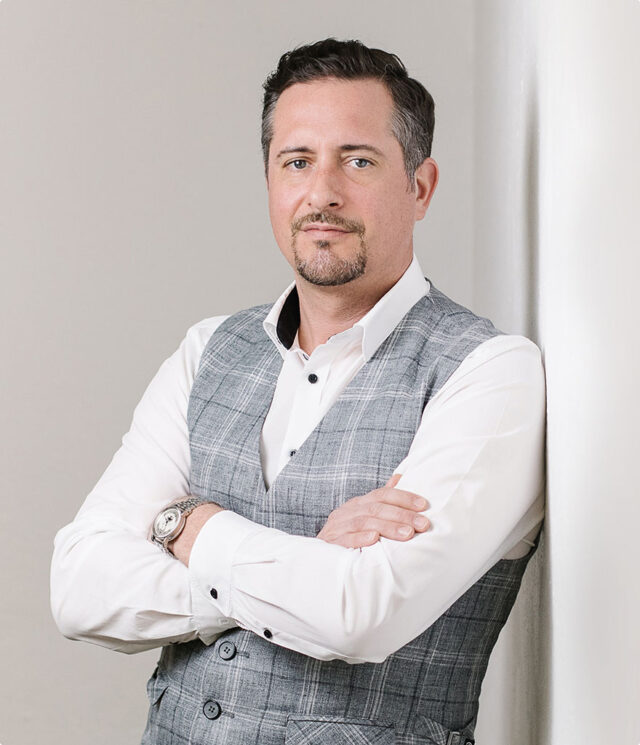 The best way to discuss specific questions is in person. We look forward to getting to know you – possibly also in the context of a non-binding product demonstration.